Who am I?
Personal Details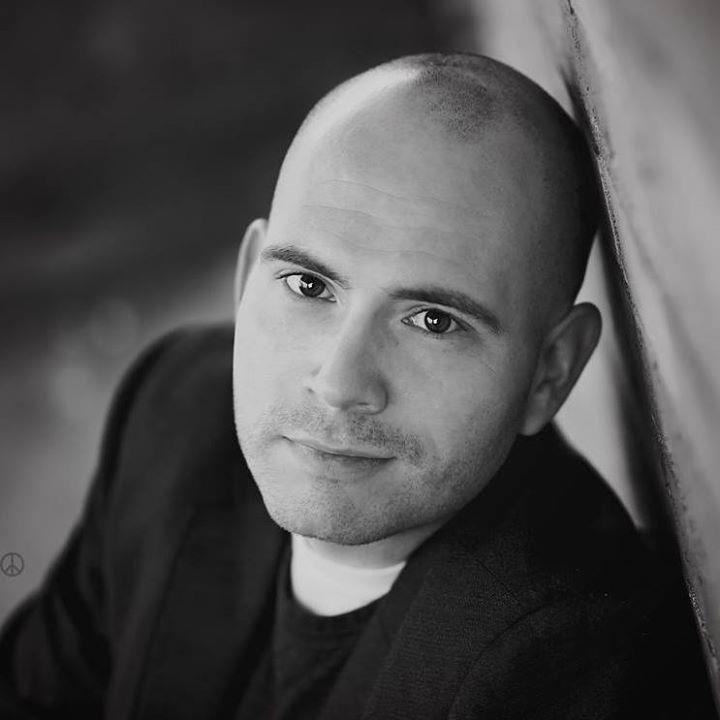 Name: Michael Paycer
Address: Saint Cloud, Minnesota
Phone: 320.761.9719
Email: michael.paycer@gmail.com
Skype: michael.paycer
Professional Profile
Being in the IT industry since 2006, I believe in long-term rather than short-term goals. I realize when it comes to achieving your goals, you need a vision. In order to help clients and organizations, I work to establish a methodology to guide them towards that successful vision.

In order to deliver exceptional results, I utilize established methods to ensure effective communication with our end users and customers designed to fully understand their needs for both products and services.

When businesses face problems, I maintain and suggest improvements to processes and procedures utilized by the business that will ensure our customers are getting the effective services they deserve.

I help in determining individuals and corporate businesses in management, by maintaining vendor relationships and utilizing procedures that allow room for new and/or improved products and services. I bring my employers and clients a combination of unmatched skills that are aimed to take them to the top of their respective industry, both on local and global levels.
My Professional Background
Work Experience
2014 April

-

Present
SQL Server DBA/Developer
SMARTSense Consulting, LLC
Providing SQL Server Development and Administration expertise to over 25 active clients; all with unique Data challenges.
Providing SQL Development/Administration for NextGen Solution Developers.
Classic ASP Development and IIS support.
Building Data Transformation programs for Higher Education and Healthcare Organizations.
Custom SQL and ASP.NET Development for 50+ active web applications.
Creating KPI and other metric data for custom built SSRS and Dashboard reporting in a variety of industries.
Securing SQL Server/IIS/Windows 20xx for PCI compliance.
2013 July

-

Present
Freelancer
Upwork.com/Elance.com

Profile Description/References/Completed Projects
2006 May

-

2013 June
Programmer/Analyst
cmERDC.org/SMART Systems Development
Job Description
Served as Programmer & Analyst involved with all aspects of Software Development and management of development and testing infrastructure for 10 staff members; financial, human resource, and web application software utilized by 300+ Minnesota school districts.
My Education
EDUCATION & TRAINING
INTERTECH - Eagan, Minnesota
Complete C# using Visual Studio 2010
Complete ASP.NET 4.0 Training
St. Cloud Technical and Community College - St. Cloud, Minnesota
Associate in Applied Science, Database Administration and Development
Associate in Applied Science, Microcomputer Programming
Associate in Applied Science, Computer Programming (AS/400)
What I'm best at
Skills & Knowledge
SQL Server Skills
BI Development (SSIS/SSRS)
88%
Database Performance/Tuning
91%
Recognitions
Microsoft Certified Technology Specialist: SQL Server 2008, Database Development
Microsoft MCP
Exam 70-461 Querying SQL Server 2012

Knowledge
SQL Server 20xx (SSMS, SSRS and SSIS), Access, DB2
Transact-SQL, C#, ASP.NET, XML, ADO.NET
Java, C++, VB.NET/VB6
Windows XP/7, Windows Server 2003/08, OS/400
Batch, VBA/VBScript, JavaScript and CSS
cXML
Paypal, PayFlowPro, Authorize.Net, USAePay
Visual Studio 20xx, PowerBuilder, Visual SourceSafe, InstallShield
Internet Information Services (IIS), Redgate, Beyond Compare, MS Office
SQL Server Exprience / Consulting Services
Highly motivated SQL Server Developer with eleven Years of IT Experience in Database and Business Intelligence Technologies with expertise on ETL process and Reporting using SQL Server 20xx, SSIS and SSRS.
Experienced in client requirement Analysis, Physical, Logical design, development (using diagrams, normalization and SQL Server Enterprise manager), Resource Planning, Coding, Debugging, Testing, Deployment, Support and Maintenance of business applications using SQL Server 20xx, DTS, SSIS, and SSRS.
Expert in TSQL DDL/DML, perform most of the SQL Server Enterprise Manager and Management Studio functionality using T-SQL Scripts and Batches.
Experience in writing complex SQL queries involving Joins, correlated and non correlated sub-queries for multiple tables.
Experience in Creating Tables, Views, Triggers, Stored Procedures, User Defined Functions and other T- SQL statements for various applications.
Excellent in creating SSIS Packages for integrating data using OLE DB connection from heterogeneous sources (Excel, CSV, Oracle, flat file, Text Format Data) by using multiple transformations provided by SSIS such as Data Conversion, Conditional Split, Bulk Insert, merge and union all.
Used various SSIS tasks such as Conditional Split, Derived Column, which were used for Data Scrubbing, data validation checks during Staging, before loading the data into the Data warehouse.
Created SSIS packages to load data into Data Warehouse using Various SSIS Tasks like Execute SQL Task, bulk insert task, data flow task, file system task, send mail task, active script task, xml task.
Created SSIS Packages to export and import data from CSV files, Text files and Excel Spreadsheets.
Creating complex reports using Parameterized Reports and Report Models and adhoc reports using SQL Server Reporting Services (SSRS) based on client requirement.
Experienced in Installing, Upgrading, Configuring and Securing Microsoft SQL Server 20xx.
Taking Database full Backup, Transaction log backup & differential backup in daily Routine.
Created Alerts for successful or unsuccessful completion of Scheduled Jobs.
Diagnosing and tuning the server optimal performance using SQL Server 20xx SQL Profiler, Database Engine Tuning Wizards and Diagnosic Queries/DMVs/DMFs and execution plans.
Optimized the database by creating various clustered, non-clustered indexes and indexed views.
Assisted development staff with the application design to facilitate effective use of database languages, methodologies and established standards.
Worked with development staff in approving database changes.
Recommended the procedures necessary to save, retrieve, and recover databases from hardware and software failures within established procedures.
Get in touch
Have a project or idea?
My Address
Send a message